6: Hello 2009.
I've actually been drawing! Earlier in December I finally found my drawing groove again. I... drew a lot of ridiculous things and have yet to sort them out to post them here, and kind of gave up doing that. So let's round up 2008 with an art meme.
Last Drawing of the Year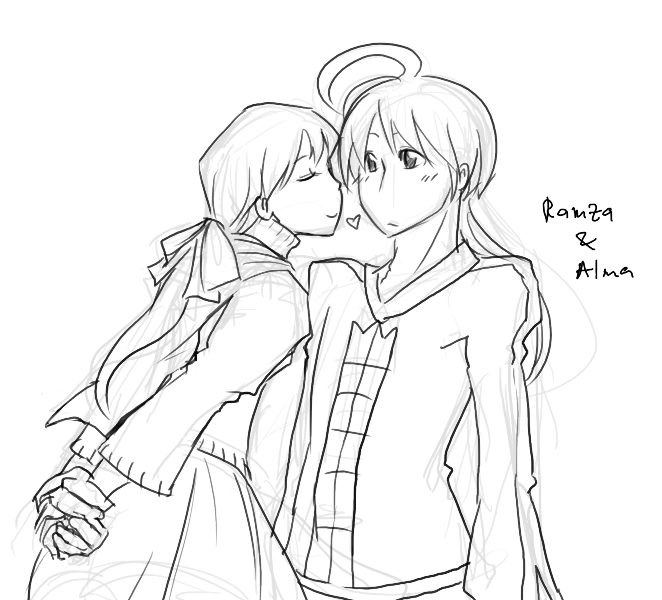 Alma and Ramza, from Final Fantasy Tactics


First Drawing of the Year

OLDER!TY LEE from Avatar: The Last Airbender, apparently.





Favorite Drawing This Year

IDK really




Devit from D.Gray-Man??


Best Drawing This Year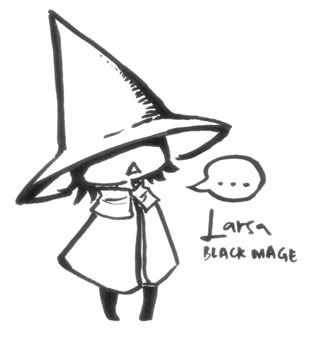 THIS ONE. YES. Larsa from Final Fantasy XII, as a Black Mage.


Most Under-appreciated By The Universe




i am hilarious you guys :( Toph from Avatar: The Last Airbender.


Most Fun to Draw Art

Oh this is difficult to pick. I tend have a lot of fun drawing when I do draw.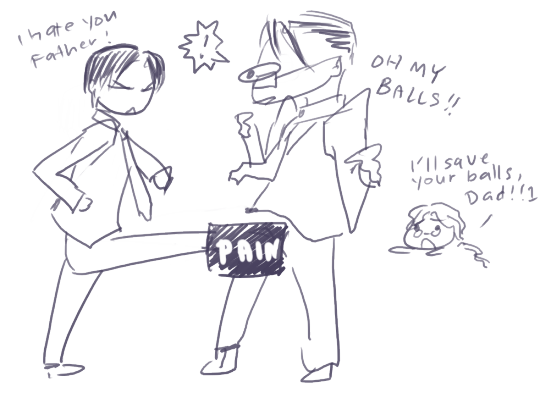 I'll just pick this one, then. Cain, DADDY and Jizabel from Count Cain.


Sexiest Drawing

I'M REALLY BAD AT PULLING OFF SEXY




THIS ONE? Ty Lee from Avatar: The Last Airbender as someone from the mafia.


"Holy crap, that's wrong, even for you" Drawing

AAAAAAAAAAAAAAAAAAAAAAAAAAAAAAAAAAAAAAAAAAAAAAAAAAAAAAAAAAAAAAA--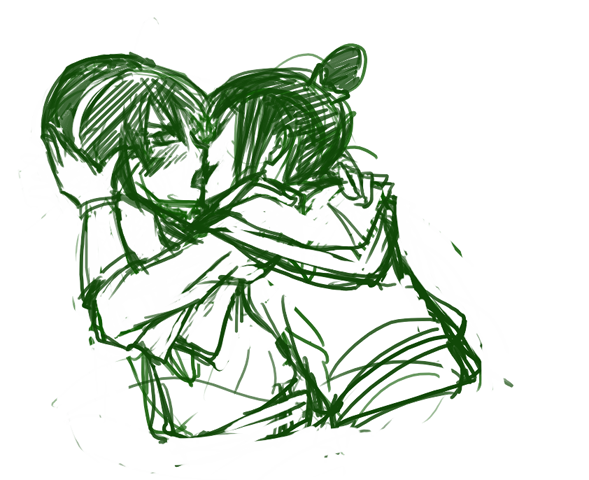 -- AAAAAAAAAAAAAAAAAAAAAAAAAAAAAAAAAAAAAAAAAAAAAAAAAAAAAAAAAAAAAAAAAAAAAAAAA


Hardest Drawing To Do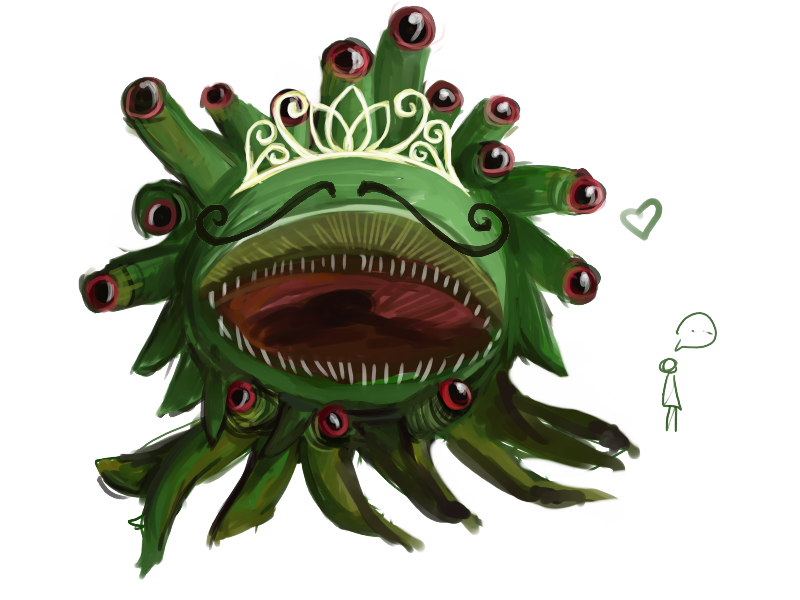 Lol Malboro-chan from the Final Fantasy series


Art I'm Most Proud of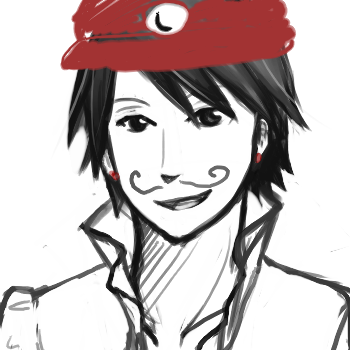 LARSIO (Me butchering Larsa from FFXII, really, while attempting to draw him older.)






... Oh, okay, fine. I'll pick another.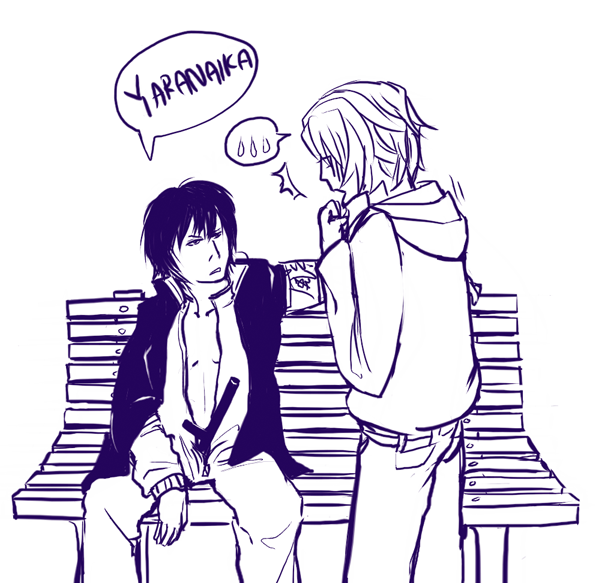 ... YARANAIKA. Hibari and Dino, from Katekyou Hitman Reborn. ... \o/ I am made of maturity you guys


Biggest Disappointment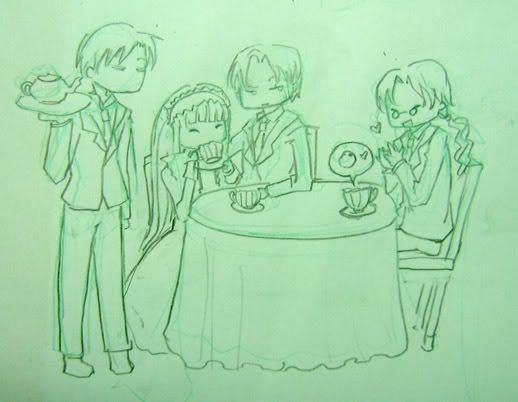 I'D HOPED TO DO SOMETHING PROPER OUT OF THIS but lol laziness lol. Riff, Cain, Merryweather and Jizabel from Count Cain.


Biggest Surprise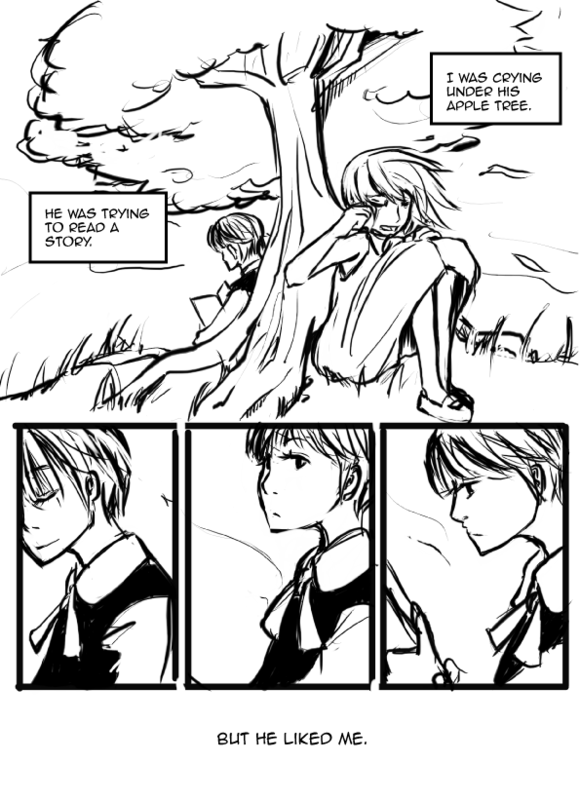 MY FIRST TIME AT PANELLINGGGGG


Most Telling Drawing

... Telling of what?




I HAVE NO IDEA WHAT GAME I AM PLAYING RIGHT NOW


A Picture I Want Remembered

... I don't have anything cool enough I want remembered :(
And we done! Let me know if you want to see anything and I'll see if I can find something for you. "Most shameless picture you did", "Last thing you drew for a friend", "Picture you've drawn with the most number of characters", "Do you actually do backgrounds" etc.
Let's start off the New Year with an attempt to update this more regularly!